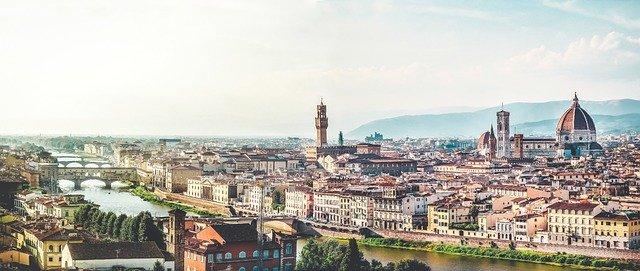 Image of the Month
The image for March 2020 is the city of Florence in Italy.
Florence is mentioned a number of times in the book 'Building Passions'.
It was one of the key cities which inspired Sir Charles Barry on his artistictour of the Mediterranean as a young man. He travelled around this Renaissance gem with his new friend John Wolfe, who he had met in Rome. Together they admired and sketched a range of buildings including, most significantly for them, the Palazzos Pandolfini, Strozzi and Medici Ricardi. These would later influence them in their joint design for the Travellers Club in London, which would launch a new era of urban Italianate in Victorian Britain.
Many years later Augustus W Pugin, Barry's great collaborator on the gothic designs for the Houses of Parliament, would reprimand him for not having paid enough attention to the medieval glories of Italy.
For past 'Images of the Month' see Archives.