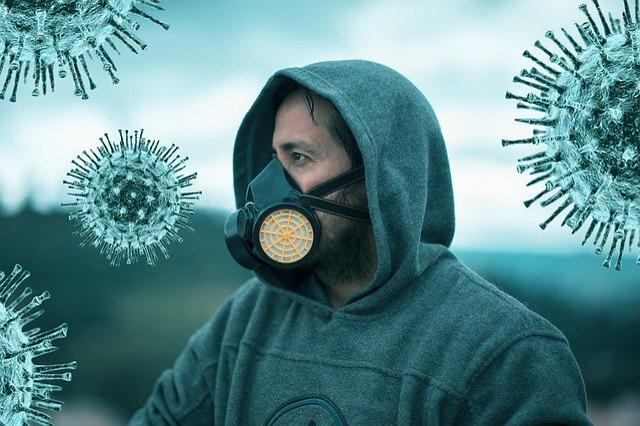 Image of the Month
The image for April/May 2020 is of the Coronavirus or COVID-19.
There are no mentions of viruses in the book 'Building Passions'!
It was difficult to decide on an image during the pandemic and associated UK lockdown, so this one only went up towards the end of April as a marker to remind us all of what happened when we look back.
Thanks to the efforts of remarkable and dedicated people (a number of whom died in the course of their duties), at the time of writing this content (24 April) the COVID-19 infections curve for the UK was starting to come down from a recent peak. Deaths to date in 2020 were still unusually high compared to previous years.
Let's hope that the world will have learned from this whole painful episode.
For past 'Images of the Month' see Archives.