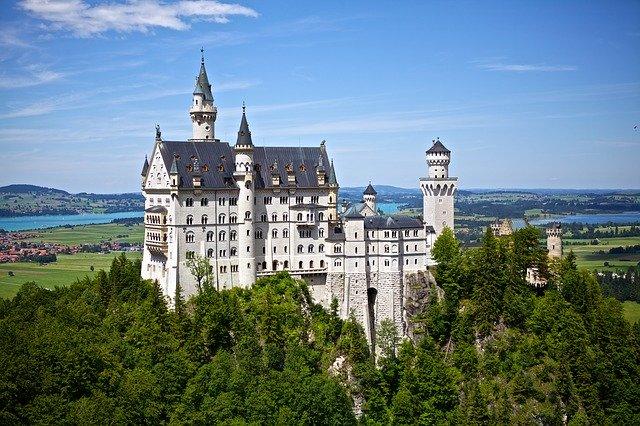 Image of the Month
The image for February 2020 is of Neuschwanstein Castle in Germany.
Why this structure? Nick von Behr, the author of 'Building Passions' provides his answer:
"Because it is my favourite castle, made famous in the children's film 'Chitty Chitty Bang Bang'. What's more, I went there as a child with my parents, a dream come true. What is of greater interest is reading about the mock medieval castle and its owner, King Ludwig II of Bavaria, who died after being arrested and certified insane in 1886. He had only lived in his incomplete, but magnificent castle for two years."
It appears that steel and concrete were used in the construction of the castle, which is of interest to readers of 'Building Passions'.
The book covers a period of 'modern' Victorian architecture when these materials were starting to come more on stream. In the year of Ludwig's death, building began on Tower Bridge in London, which had a steel framework underneath the mock medieval exterior - this was supposed to be sympathetic to the neighbouring Tower of London. Sir John Wolfe Barry and Henry Marc Brunel were the civil engineers responsible for completing the bridge in 1894.
For past 'Images of the Month' see Archives.