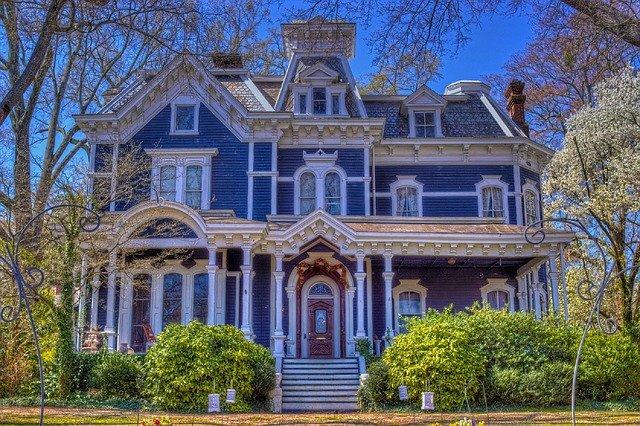 Image of the Month
The image for September to November 2020 is of a Victorian era house.
It's difficult to tell where the house is, except that it doesn't look British Victorian. It does have 'Beaux Arts' features which were associated with the 19th-century architects who attended that famous arts academy in Paris as part of their training. It may even be largely made of of wood, with the only definite structural material being a brick chimney to the right. This would place it more in the United States.
See if you can track it down!
For past 'Images of the Month' see Archives.