Book cover image: Arpingstone (https://commons.wikimedia.org/wiki/File:Tower.bridge.7.basculecloseup.london.arp.jpg), size and alignment by Elisa Vernazza, https://creativecommons.org/publicdomain/zero/1.0/legalcode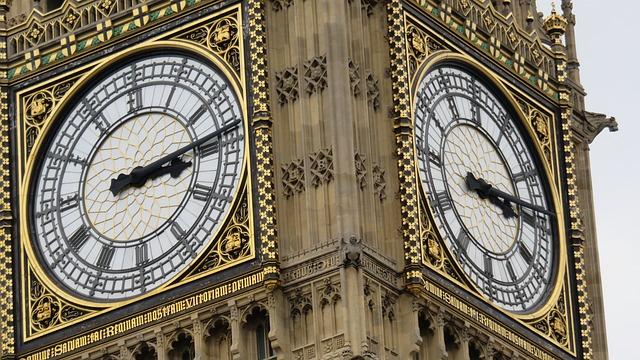 Image of the Month
The image for November 2019 is the clock face of Big Ben, towards the top of the Elizabeth Tower, at the Houses of Parliament, London.
Big Ben is known throughout the world as an iconic symbol of London, in deed the United Kingdom. It is in fact one small, but significant, part of the much larger Palace of Westminster which was designed and built by Charles Barry. The book 'Building Passions' looks at aspects of the competition and project to rebuild the Houses of Parliament after they burned down in 1834.
Much credit is due to Caroline Shenton's two excellent books on the subject, particularly the second one which describes Charles Barry's role and that of the young Gothic designer Augustus WN Pugin, who helped him at various key stages. Much acrimony followed the build as to whose contribution was more significant - my own conclusion is that the majority of acknowledgement should go to Charles Barry, as the project manager who had to deal directly with often very difficult Parliamentarians along the way. His son Edward Middleton Barry continued the build after his and Pugin's death.
The Houses of Parliament are currently very topical for two main issues, Brexit and the need to decamp for a major renovation of the buildings. Hopefully both will now happen smoothly, such that the world can continue to value the role of British Parliamentarians and the magnificent palace where they represent their constituents.