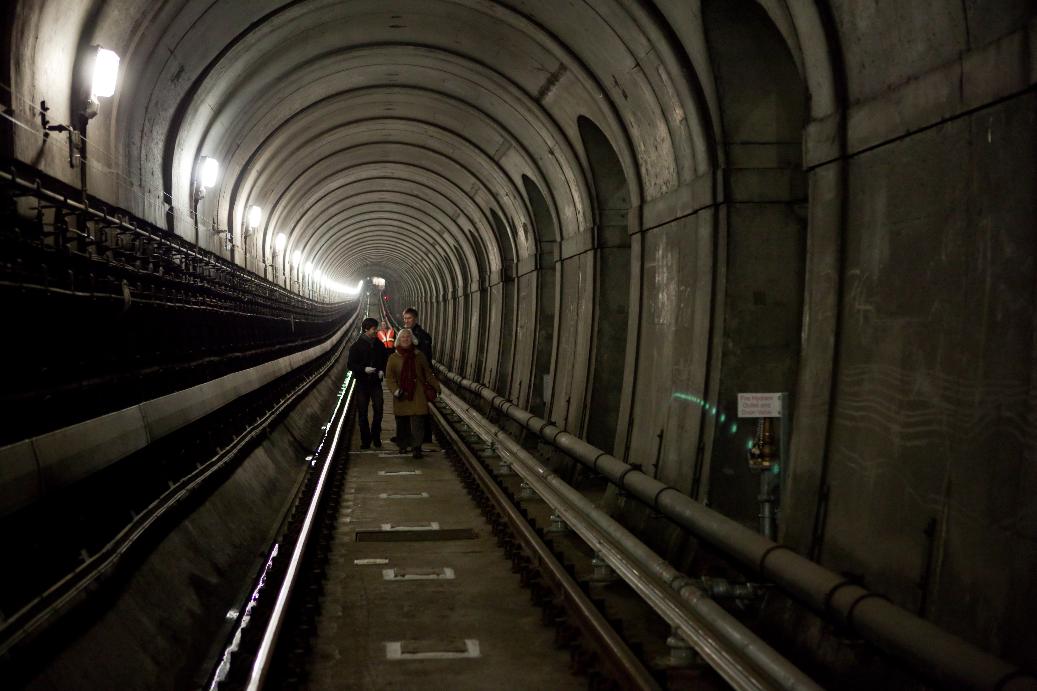 Image of the Month
The image for January 2020 is taken from the author's list of 10 most favourite structures from 'Building Passions'.*
Firstly, the image is by Lars Plougmann and is Creative Commons 2.0 licensed. It can be found at: https://upload.wikimedia.org/wikipedia/commons/4/45/Thames_Tunnel_walk.jpg (it must be attributed if used)
The attribution gives away the name of the structure - of course it is the Thames Tunnel in London. At this point I come clean and tell you that in the book I mistakenly named it the Rotherhithe Tunnel, which is a nearby road tunnel built considerably later. Not sure what was going on with in my mind at that point!
The Thames Tunnel was designed and constructed by Sir Marc Brunel and his more famous son Isambard Kingdom Brunel in the 19th Century. It was a unique structure for its time, taking foot and carriage traffic under the River Thames between Rotherhithe and Wapping. Isambard was almost killed building it and once recovered went on to greater things, starting with the successful design for the Clifton Suspension Bridge, a previous Image of the Month. NOTE: the Houses of Parliament and Tower Bridge have also featured as Images of the Month and are on my top 10 list of structures from the book.
The tunnel is still in use today, with some adaptions for rail traffic, and much can be found out about its history at the Brunel Museum, which is located next to the first shaft dug down by the Brunels in Rotherhithe. Certainly worth a visit!
*There is a series of blog posts on www.sirjohnwolfebarry.com covering many of the top 10 structures and explaining how I chose them.
For past 'Images of the Month' see Archives.